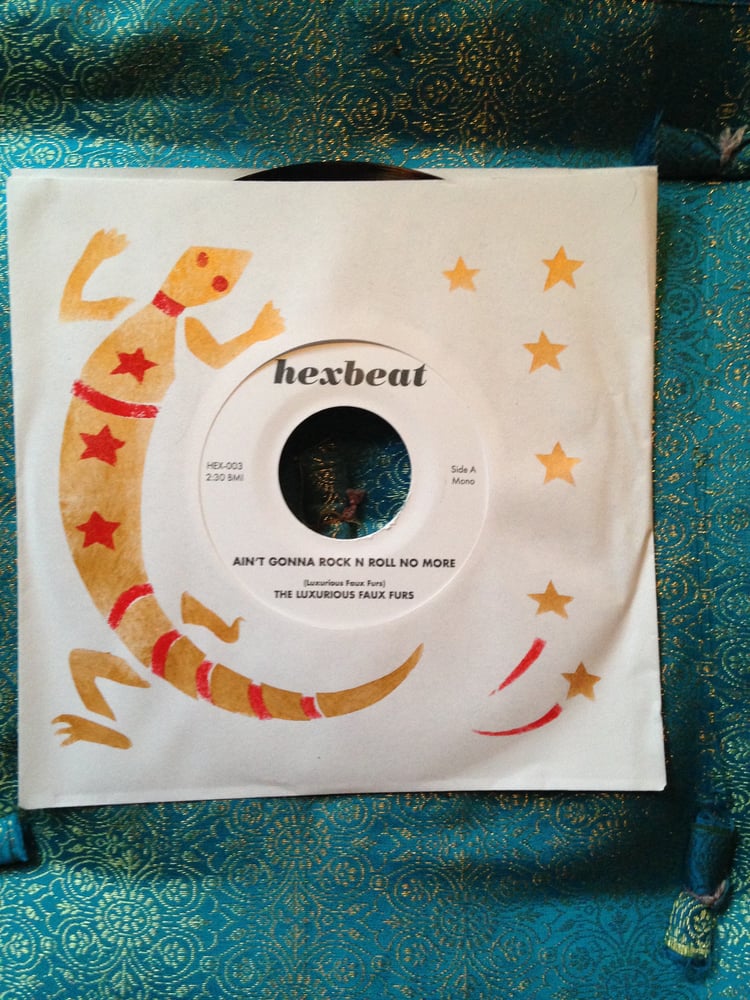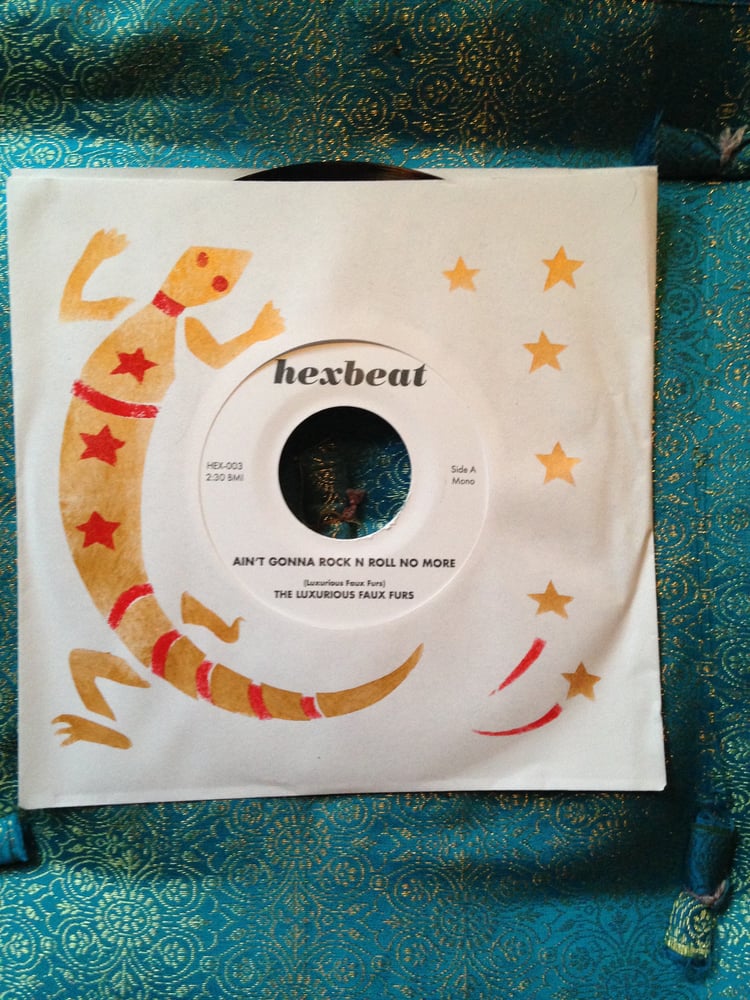 THE LUXURIOUS FAUX FURS: "Ain't Gonna Rock n Roll No More" b/w "Telepathic"
$4.50
The Luxurious Faux Furs are an enigmatic, haint-like rock n roll band based in New Orleans, Louisiana. They are beloved, mistrusted, idolized, puzzled over, and derided for their conceptual marriage of quasi-European glamour and droning, swampy rock n roll.
This 45 rpm single is specifically calibrated to cut through the murk endemic to the contemporary nightclub: both sides feature stripped-down, uptempo songs with the treble cranked. Most importantly, the record has been mixed and mastered in mono, creating a unified artistic perspective—one aesthetically aligned to cinema's silver screen dream, rather than the billion POV'd mush of reality.
Side A features an original composition, while the flip is The Luxurious Faux Furs' version of the Gories' timeless classic of frustration and mysticism. The cover is a hand-stenciled paper sleeve, on which colors vary.